3rd International Dragon Boat Festival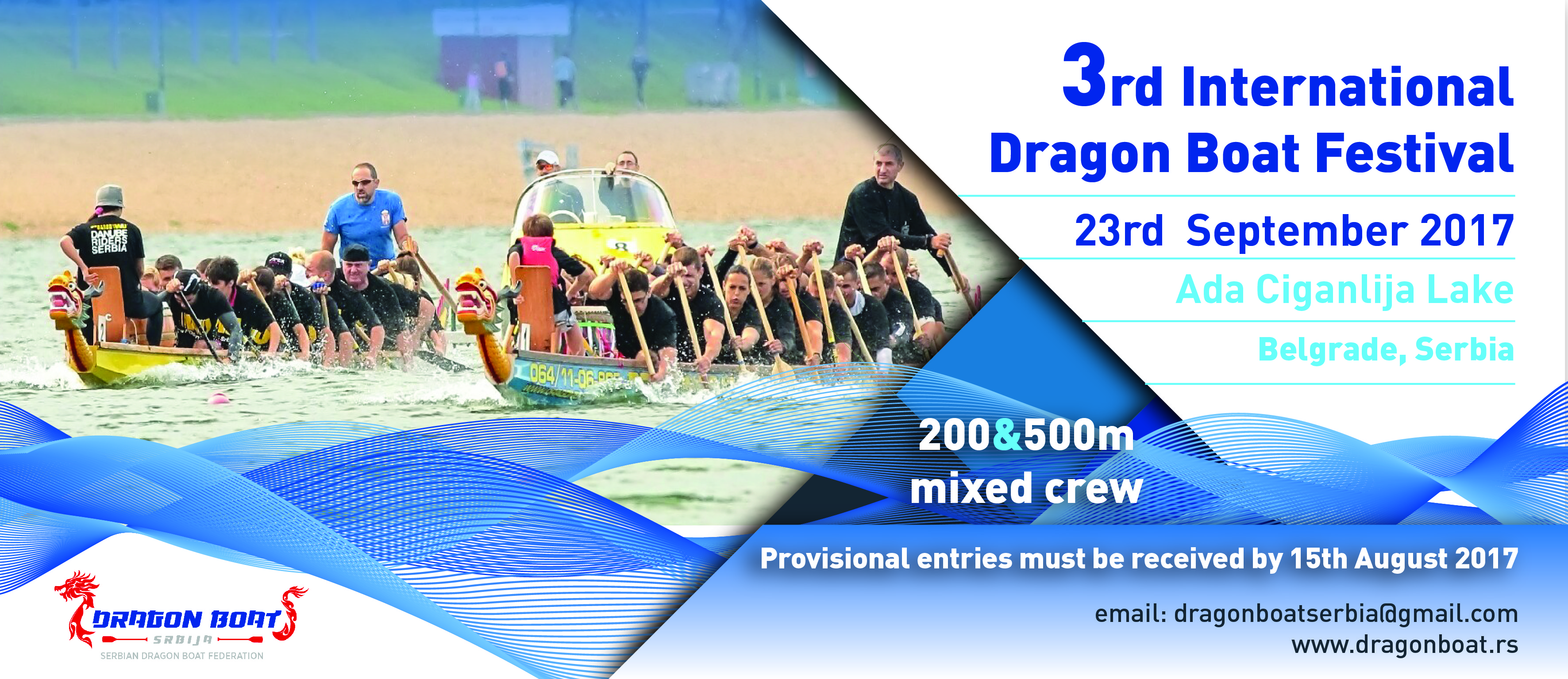 3rd International Dragon Boat Festival
Belgrade, Serbia 23.09.2017.
Dear Sports Colleagues,
On behalf of the Serbian Dragon Boat Federation and the local organizers, you are cordially invited to participate in the 3rd International Dragon Boat Festival, to be held in Belgrade, Serbia, on September 23 rd 2017.
All Dragon Boat club crews that are members of their National Dragon Boat Federations are invited to attend. Club crews from countries which do not have a Dragon Boat Federation are also welcome, but they must have approval from the IDBF or EDBF Board.
The opening ceremony is planned for Sathurday, September 23rd and racing will take place on same day.
The race course complies with the requirements of the IDBF Competition Regulations for Club Crew Regatta (championships).
The provisional program for the regatta is shown in Information bulletin : BELGRADE INFORMATION BULETTIN 2017 No1 attached, together with the entry conditions, entry forms, deadlines and the details about the regatta fees. All other details will be provided by the Organizing Committee in the Information Bulletin No 2, in due time before September 2017.
Provisional entries must be received by August 15th 2017.
We are glad to welcome all the participating teams to an exciting regatta in Belgrade.
Zoran Vukobratovic
Serbian Dragon Boat Federation